Go Back
Why Wave Therapy May Be Right for You
category: News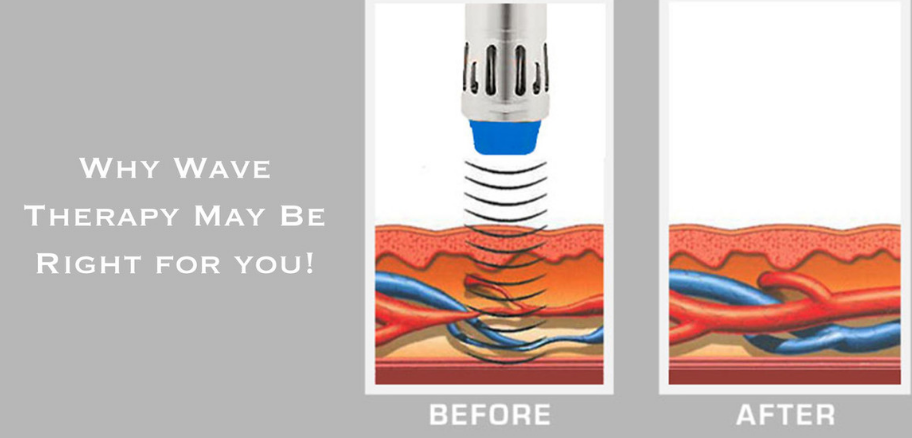 There are many advantages to potential wave therapy patients. Unlike medications, wave therapy doesn't require people to take oral drugs or shots prior to sex. It's also non-invasive, so there is no surgery involved and there are few side effects to the treatments.
Many men have vasculogenic ED, which is caused by a lack of blood flow to the sexual organ. Wave therapy can help them and diabetic men whose condition contributes to their ED. It has also been used to treat those who are both responsive and unresponsive to ED medication.
Wave therapy works by breaking up plaque formation in the blood vessels and by stimulating the growth of new blood vessels in the penis. This increases the blood flow to the penis and improves sexual function.
At Victory Men's Health we offer wave therapy that was created by our Urologist with tremendous patient success. The therapy is non-invasive, performed in-office and provides long-lasting results. Our patients experience:
Increased erections: morning, night and throughout the day
More sensitivity
Increased effects of ED meds, quicker onset, may require less
Increased erection time
Increased girth and vasculature of the penis
Shorter rebound time after climax to regain an erection
There are several companies such as GAINSwave® and Big D Wave® that have specific protocols that use high-frequency acoustic sound waves. These companies sell their protocol and turnkey marketing program to medical offices in exchange for the clinic to be able to advertise that they offer their "trademarked" name. They do not have any proprietary devices.
There are several wave therapy devices (also referred to as LI-ESWT therapy) on the market that utilize high frequency, low intensity sound waves to improve blood flow to the penis. Some of the more popular devices currently on the market are the Cellatcor by Storz Medical, Z Wave by Zimmer, and Evive by Eclipse Medical, to just name a few. With this area of the market exploding, there will be more and more devices hitting the market.
If you are a potential patient ask yourself, "What type of clinic are you going to trust to administer this procedure?"
This is what we do. This is what we specialize in. This is what we are experts at! Be You Again at Victory Men's Health.